Swati works with dance, theatre practices, yoga, meditation, writing and singing for "Finding Inner Connections" between body and mind in order to research ways of "bring present", healing and discovering ones unique creative voice. She is a passionate teacher and enjoys sharing her findings with anyone interested in unknown places within their "self" through conversations, workshops, classes and choreographic processes. Founder and director of Danza Performing Arts, alumna of The Danceworx Performing Arts Academy, she is one of the visiting faculty members at National School of Drama, New Delhi and The Shriram School, Gurgaon. While the meditation and energy work techniques shared by Karmic Research Center, enriches her "work with self", a certification as a yoga teacher (Bihar school of yoga), added immense depth to her inquiry of breath and body awareness. She was a collaborator, teacher and one of the resident choreographers at Gati Dance New Delhi (2009 – 2016). She was nominated as one of the choreographers for Prakriti Excellence in Contemporary Dance Awards, Chennai, India in 2012. Invited as one of the 7 international choreographers in Dance Omi Dance Collective, NYC and a resident choreographer for Brooklyn Looks East Festival of Contemporary Dance, New York, she has been a resident artist at Gotra, Netherlands. She was also invited as one of the speakers in "HR Tech – an international HR conference and "Brain Modes – an international neuroscience summit" organised by "National Brain Research Center" to share an ongoing performance research project inspired by Mirror Neurons titled "Seeing. Doing. And the things in between" in 2017. Her past works also include duets: "Glass on the edge" and "Doha", and ensemble work titled "Slipping", "Ways of seeing" and "Shenpa, a study in suspended belief". Producing, directing, choreographing and conceptualizing productions for Danza Performing Arts is an annual engagement for Swati which has manifested 11 original productions until now (more information on www.danzaperformingarts.in). Her belief in miracles keeps her grounded and dance choosing her after being on a conditioned path of studying Zoology and 4 yrs of advertising stint is no less than a miracle for her! She continues to partner with universal creative energies and seeks to be in spaces where arts, science and spirituality dance in collaboration, creating and discovering truths for universal good.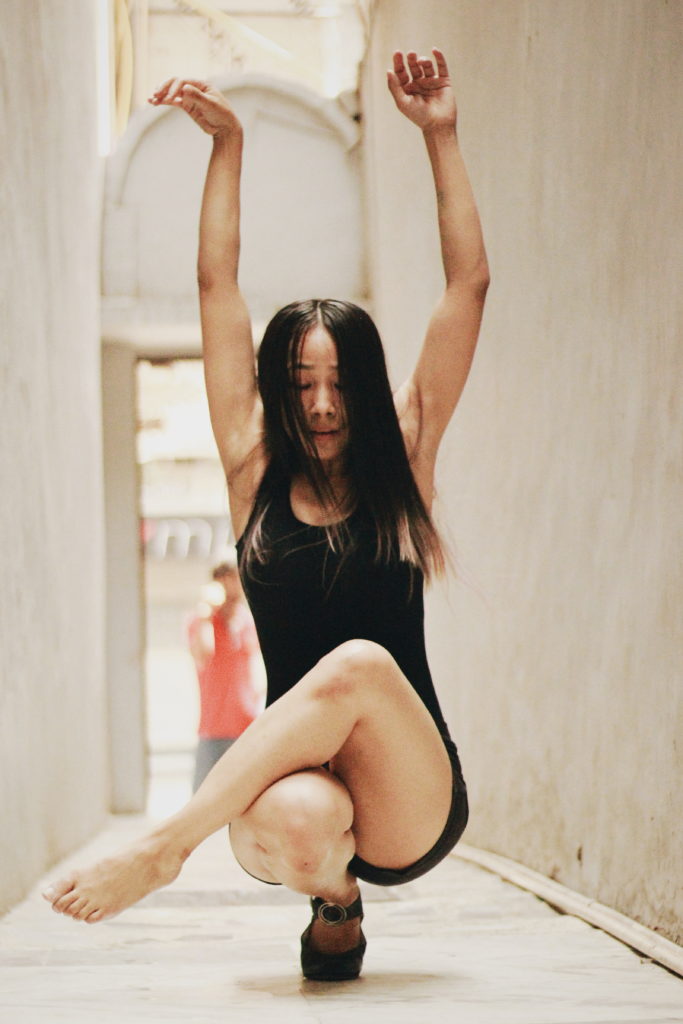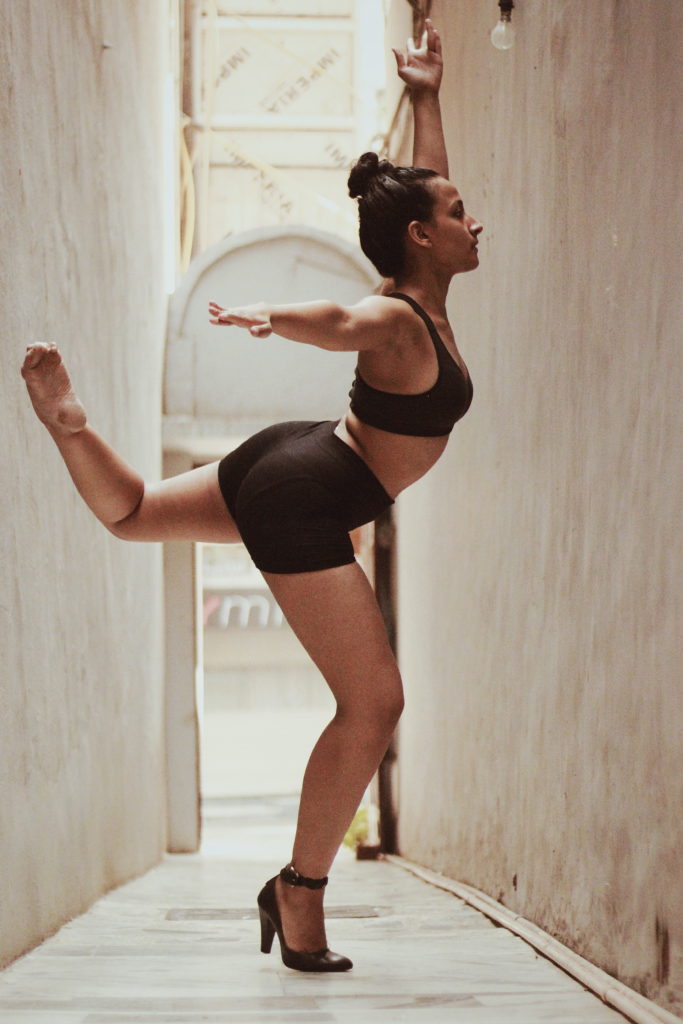 first six pictures: shenpa, a study in suspended belief. swati mohan, india , 2018, photo by adamaya tomar;
next three pictures shenpa, a study in suspended belief. swati mohan, india, 2018, photos by sangeeta banerjee 
last three pictures:  seeing. doing. and the things in between, swati mohan india, 2017, photo by sangeeta banerjee.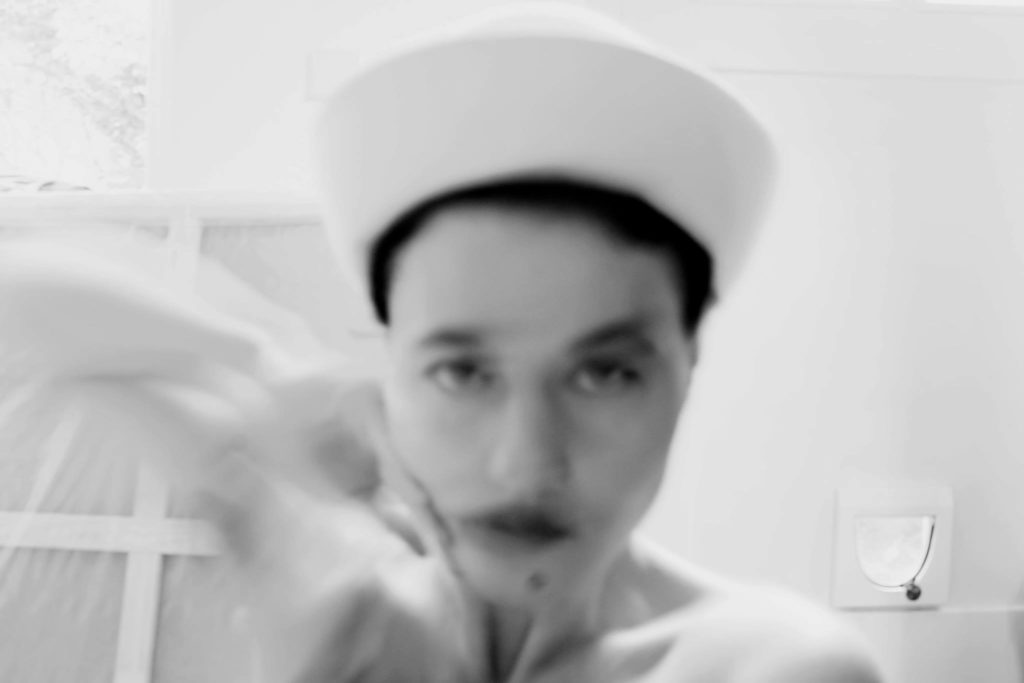 Christi Knak Tchaikowskaja is a performance and installation artist who deals in her concepts with systematic conditions and works with the medium of performance as a creating medium of "living-spaces". Before studying art at the Academy of Media Arts in Cologne, she studied law at the University of Cologne and the Universite Pantheon-Sorbonne.
She initiated the "studies on the universalism" as a study on performance art that unifies human beings due to their characteristics of contemporaneity and humanity.  Since 2016 Christi Knak Tschaikowskaja has actively explored performance and installation art in public space through her projects "No Charta No Syria", "Two women in a box of glass" and "housemusic – memorial to the sea". She performed the project "it is how it is" in the Hartung Gallery, and shortly afterwards her performance "Koerper" (Body) was part of the program of the Summer Blood Festival 2017 in Cologne. In January 2019, she confronted the human body with architecture on a foam-silicone-latex landscape in her performance "u-imprinted". Critically to the trend of "corporate architecture", she examined a space as an integral part of the ego identity.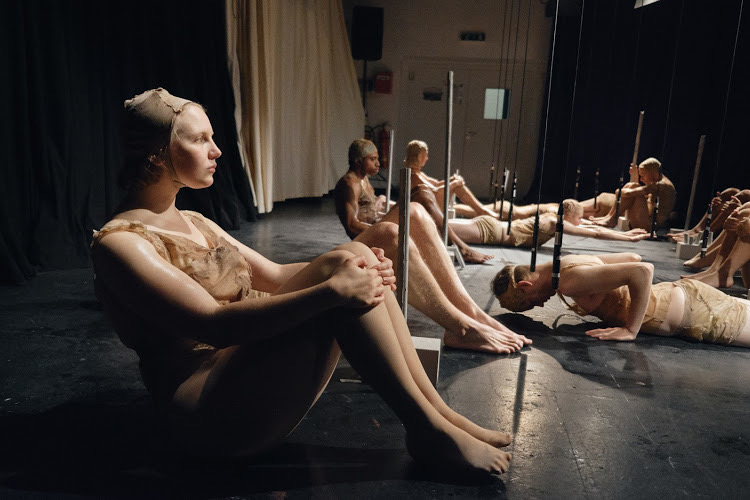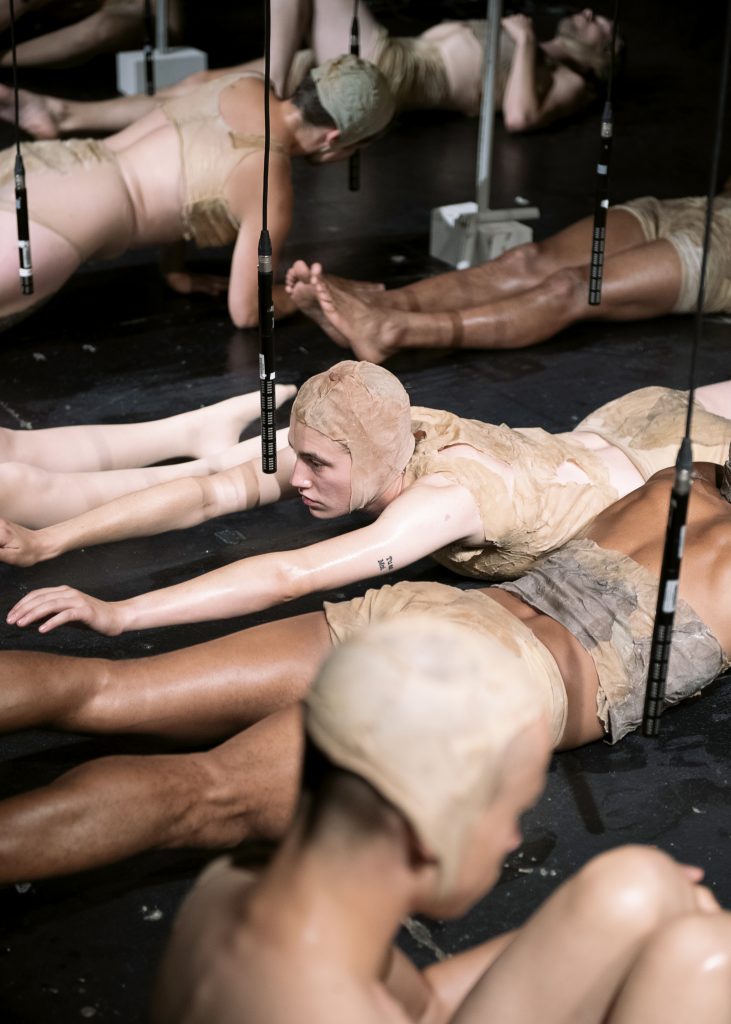 first two pictures: "studies on the universalism", christi knak tschaikowskaja, Cologne, 2019, Photos by Ruth Magers; two pictures lower left: "u-imprinted", Christi Knak Tschaikowskaja, Cologne, 2019, Photos by Lucas Woelfl; one picture lower right: "empathische Herangehensweise", Christi Knak Tschaikowskaja, LtK4, Cologne, 2019, Photo by Clauss Daniel Herrmann.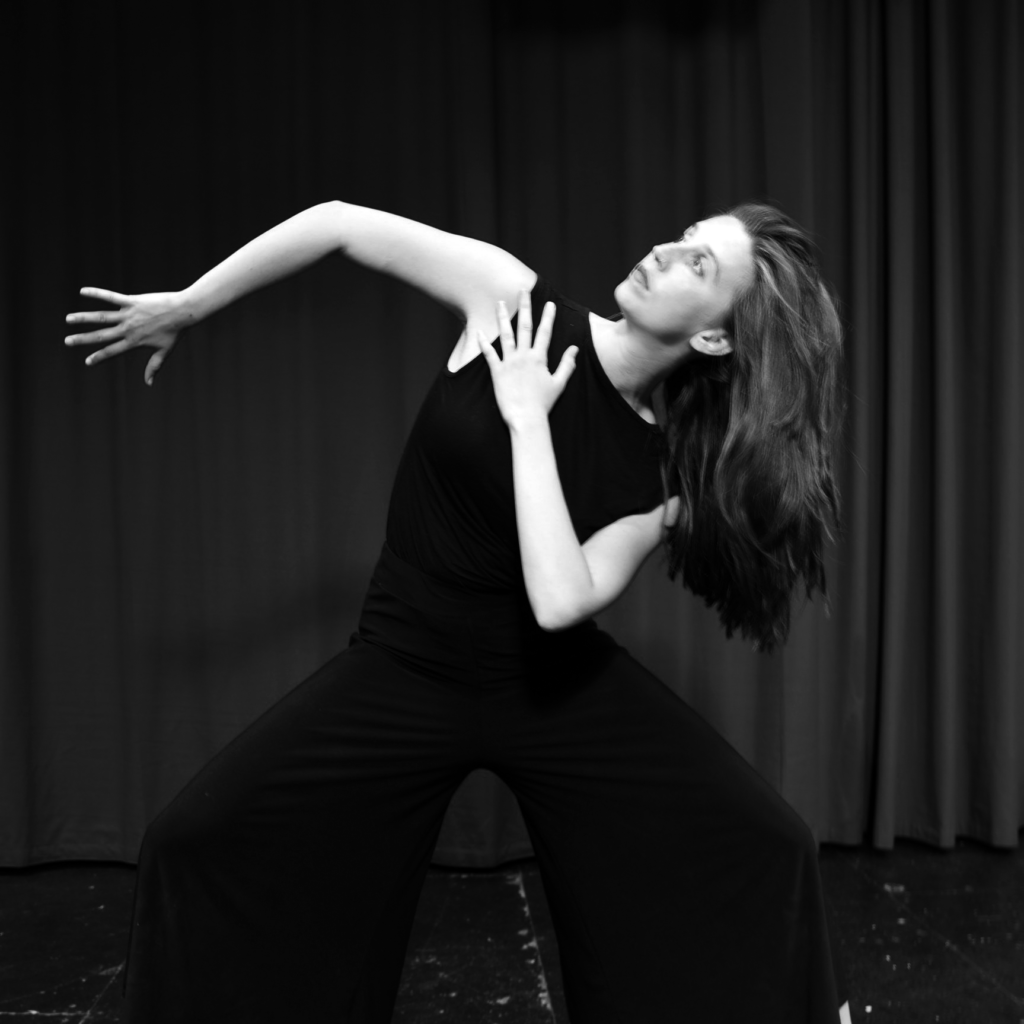 Caroline Asal works at the interface of dance mediation, dance production and performing arts. The focus lies on the sentient body in its transformative potential as a means of expression.
Her choreographic works are characterized by a direct experience of the performer during the rehearsal process and the performance.
In her own performances she plays with vulnerability and unpredictability, risk-taking and borderline experience.
Her works have a socio-critical character that combines with human emotional tangibility, thus creating a bridge between critical reflection and emotionality.
Her experiences from the artistic context through her participation in various intercultural and mixed abled dance productions and her own performative research merge in her seminars with cultural educational approaches.
first picture left: "Like paper", Gitta Roser, artistic assistance: Caroline Asal, Cologne, 2019, Photo by MEYER ORIGINALS; second picture right: "Responding to freedom", Caroline Asal, Franziska Gerth, Cologne, 2020, Photo by Leonidas Corozo; first picture lower left: "Koerper", Caroline Asal, Christi Knak Tschajkowskaja, Cologne, 2018; second picture lower in the middle, "Role on" Gitta Roser, artistic assistance and performance: Caroline Asal, Cologne, 2018, Photo by MEYER ORIGINALS; third picture lower right, "Two women in a box of glass" : Caroline Asal, Christi Knak Tschajkowskaja, Cologne, 2017, Photo by Nadine Lay.