studies on the universalism – 1. study. fail
'Studies on the universalism' is a study by the medium of performance about abuse, starving relationships and deals with performance as a living-universalism. The studies question universalism as a totality throughout time and space realized through n-relations/connections made by performance as a medium.
Study 1 is an image/symbolism/embodiment of a total failure. The performers live in this failure. They separate each other through the criteria of progress or failure. They show a homogeneous physical effort by staying in two poses and holding this position. On this level the performers experience the same challenges. On a second level a divergence exists depending on the different conditions of the performers. An external system decides if the performers can be heard or not in their moment of effort.
"Where the accident of birth has them thrown" (Friedrich Schiller), there they remain, tormented by environmental conditions. Who remains in their social lower position and underdeveloped place on earth, who grows up, who decides what about others, lives next to each other, zoning, as a delimitable structure? "Caesura of the continuum" (Michel Foucault) represents a failure of a universal nature.
Concept, Performance, Installation, Costume: Christi Knak Tschaikowskaja; Sound-Performance: Inu Jung; Animation: Phaidonas Gialis; Audiosystem and -scripting: Roman Jungblut; Performer: Richard C. Kaldenhoff, Kate Hattley, Mathilde Hawkins, Dani DaEun Kim, Mikkel Haynes, Biniam Graffé, Adalberto José, Williams Davids-Amosu, Youeb Dachraoui, Julian Quentin, Johanna Johnen, Lucas Wölfl, Ella Rose Kühn, Isaac Espinoza Hidrobo; Foto: Claus Daniel Herrmann, Ruth Magers, Yonca Sicimoglu; Film: Camie Rüther.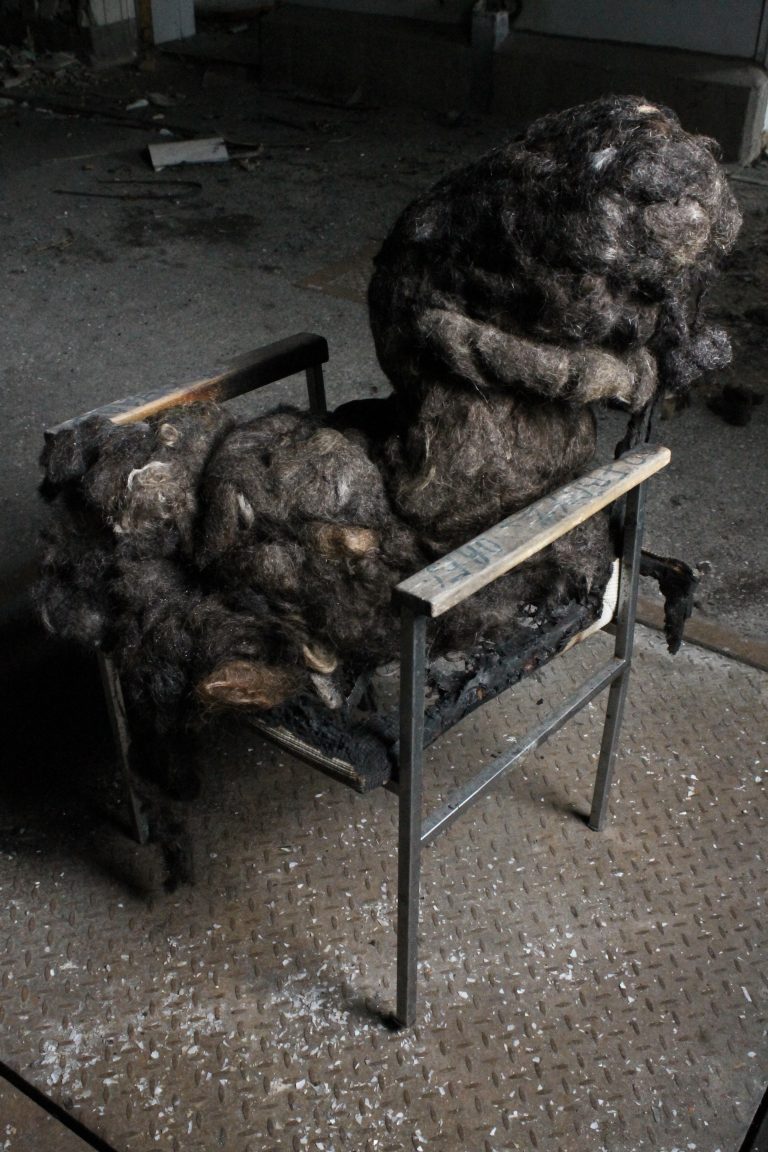 hair objects, pure hair, 2018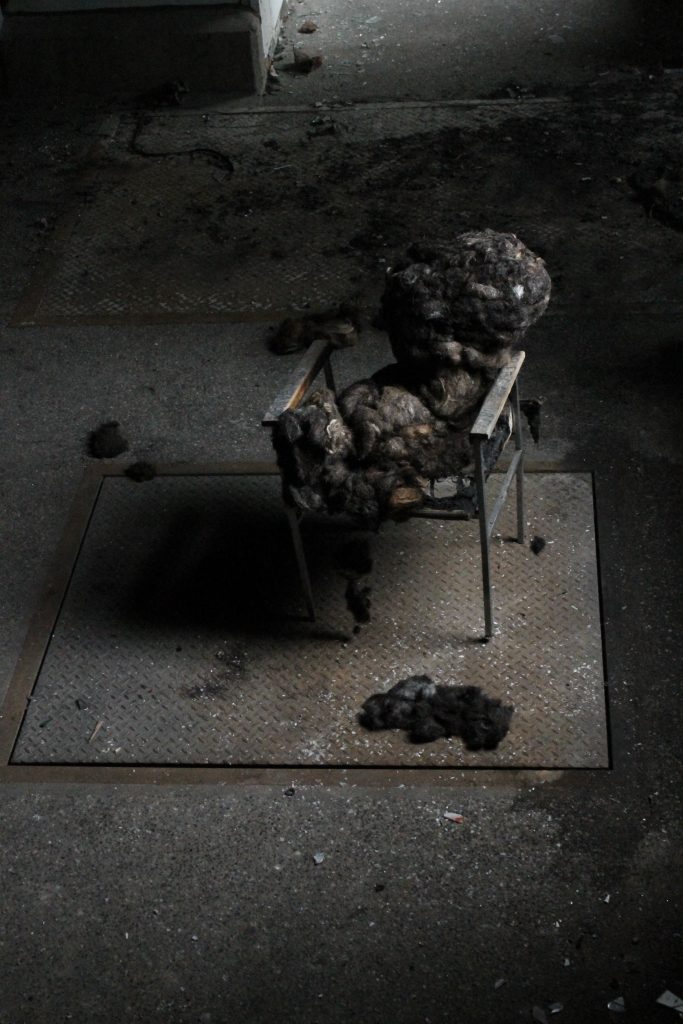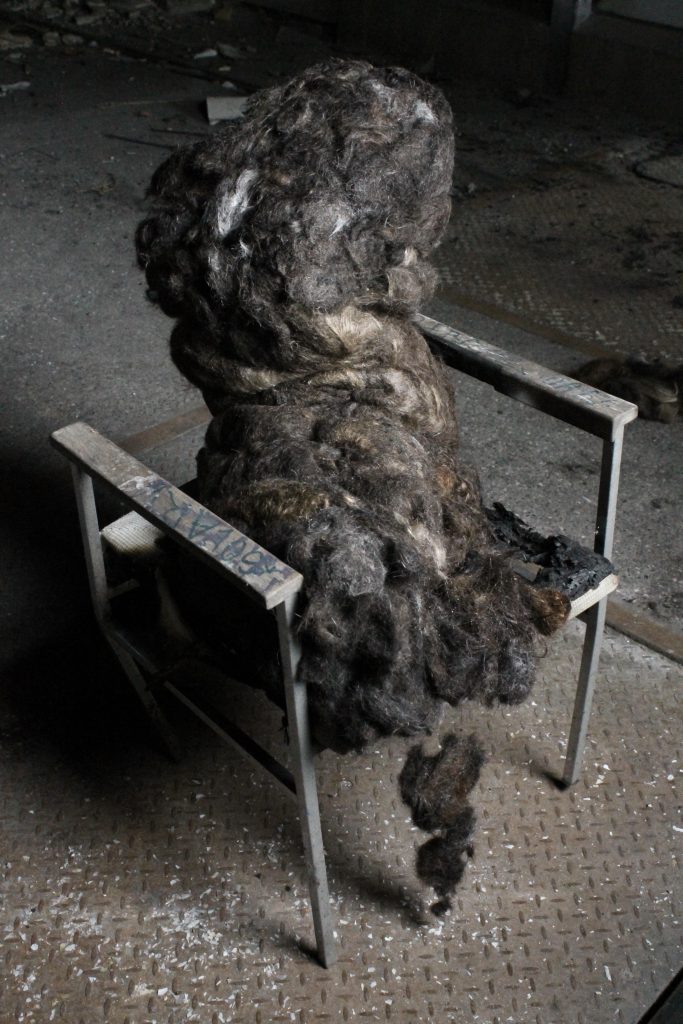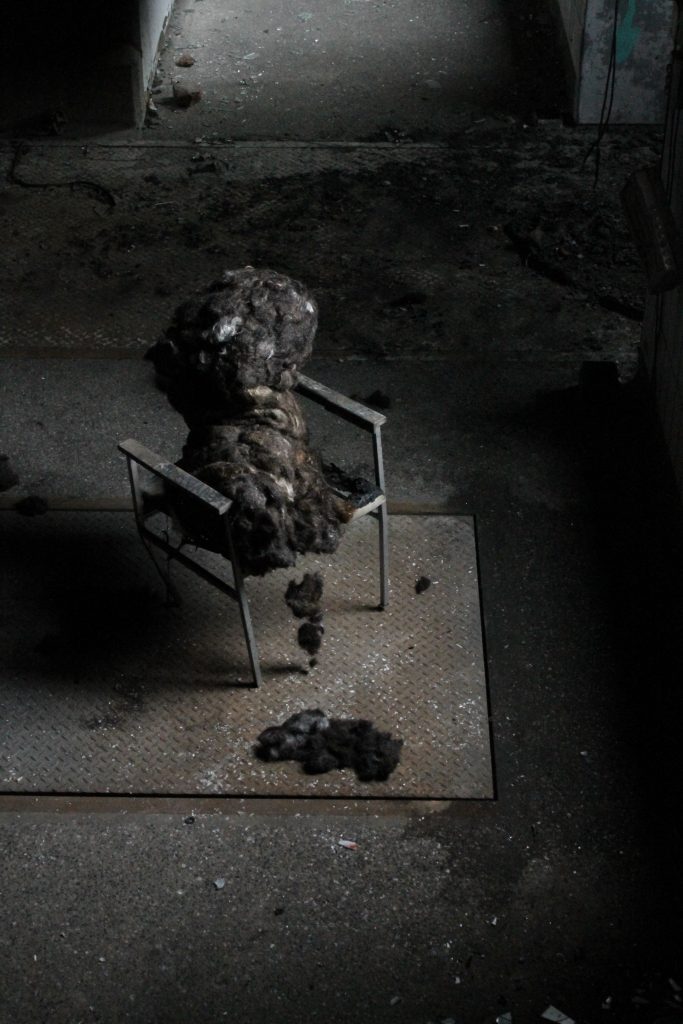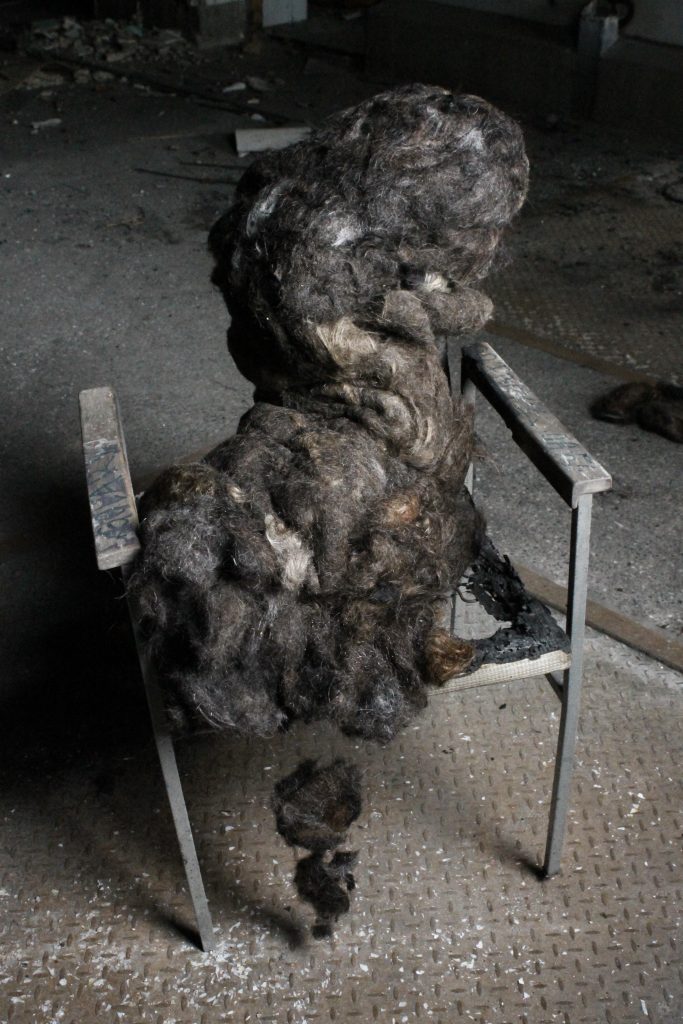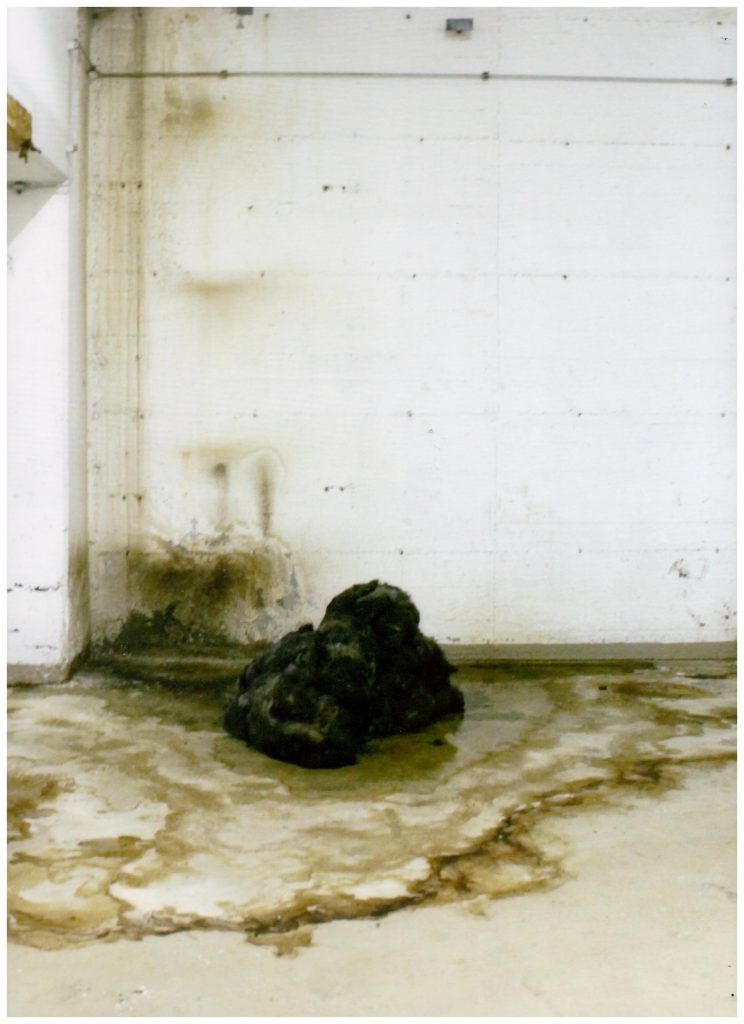 installation with hair sculptures, based on the research on contemporary burning of women, 2018